"When you educate one person you can change a life, when you educate many you can change the world"
– ShaiReshef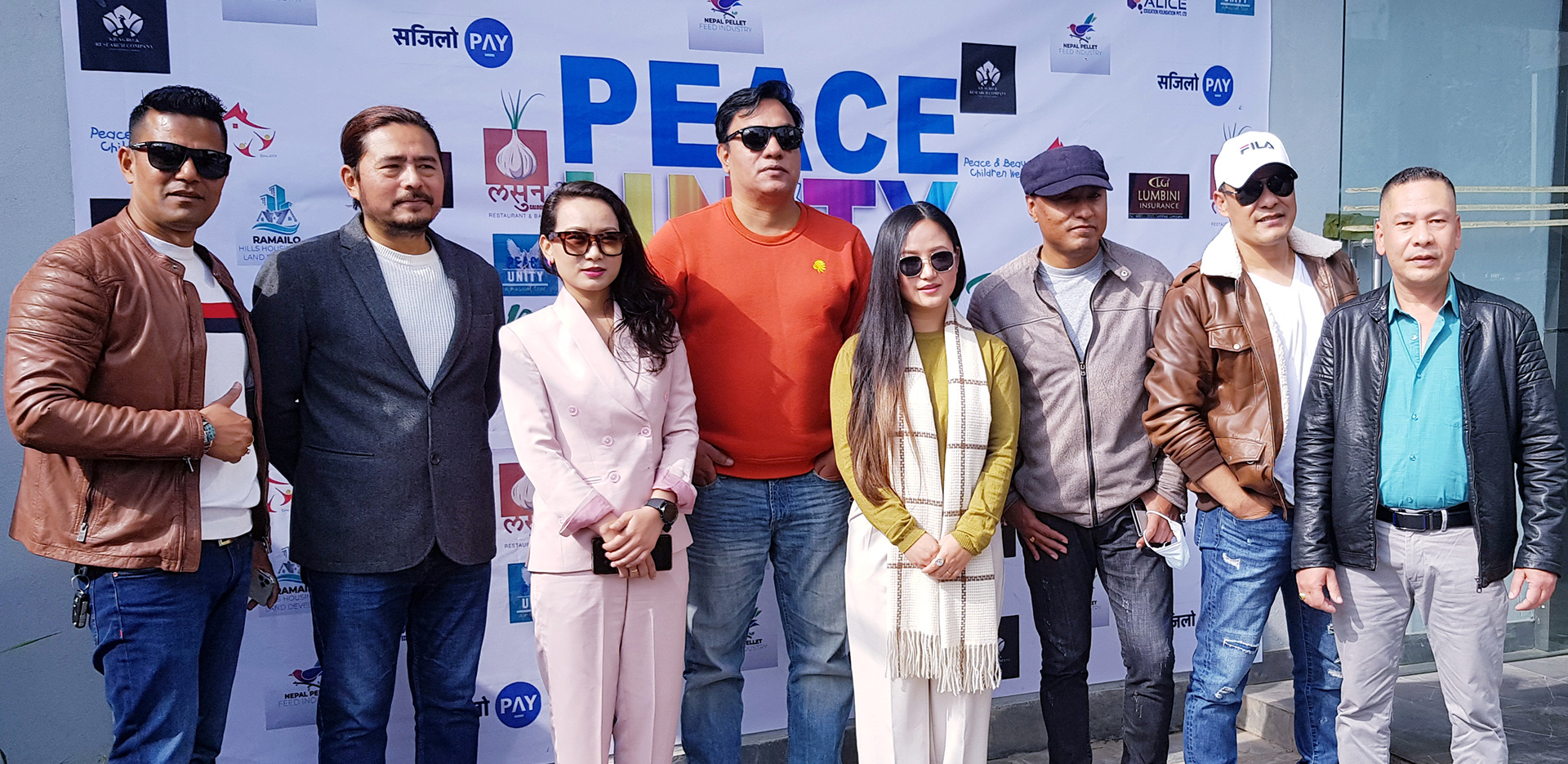 The inspiration and idea for the event PEACE & UNITY – a musical tour 2022 was born with a sole purpose of supporting the under-privileged children of Peace & Beautiful Children Welfare (PBCW) organization, Nepal on 2019.
PEACE & UNITY: A Musical Tour 2022 is a mega musical event with blockbuster Nepalese artists that aims to deliver many musical shows around the world for Nepalese living abroad and for foreign nationals looking for a new and unique experience. Besides great entertainment, 80% of the profits generated will be donated to Peace and Beautiful Children Welfare (PBCW), an organization that sponsors needy children for their education and living expenses in private educational institutions in Kathmandu, the capital of Nepal.
Peace and Unity musical tours started in 2019 with grand success. The shows received rave reviews in many parts of Europe and facilitated the latent need of Nepalese abroad for live Nepali music from renowned artists. It also attracted viewership from foreign nationals making it a real cross-cultural phenomenon. The profit of the tour was handed over to Peace and Beautiful Children Welfare (PBCW) which has continued to work for needy children for more than a decade. However, because of the pandemic the Peace and Unity musical tours couldn't take place in 2020 and 2021 but with Covid-19 restrictions being lifted around the globe, the tour will be resumed in 2022 with artists like Mr. Adrian Pradhan, Mr. Deepak Bajracharya, Miss Trishna Gurung, Mr. Sanjay Shrestha and Miss Melina Rai in Japan, Europe and USA this time. Let's hope and we are extremely hopeful that the things get normalized, easy and smooth eventually and 2022 would be the year to celebrate & cherish for everyone.
The necessity to support these children comes from the poor economic and social conditions that they face in rural Nepal. These children belong to poor and uneducated households who neither have the capacity to educate their children nor in most cases know the benefits of educating them. Without sponsorship from PBCW (www.pbcw.org.np), these children are likely to end up as child labor in the rural areas without access to an instrumental good like education that can help ameliorate their economic condition. Thus, the goal of PBCW is to sponsor these children and help them overcome the vicious cycle of poverty and achieve their maximum potentials through quality education and prosperous better future of these children.
Regards,
Peace and Unity: A Musical Tour 2022 Team